Welcome to the TierZoo Wiki!
Edit
TierZoo Wiki is the official game Wiki for Outside and the #2 place to go for build advice, news on the latest updates, or other general information on the game. All contributions to this wiki are appreciated, as it is still WIP.
Our Lead Researcher
Edit
Our lead researcher is Patrick Lacey, also known as TierZoo. He has the most accurate information on the game and spends the most time researching. For more information, check out his website https: ya kings.
Editing Guidelines
Edit
If you're interested in contributing to the TierZoo Wiki, feel free to create new content as you wish, but be mindful when editing other users additions. Please try to keep everything PG-13 and accurate. If you are copying direct information from other sources, remember to state the references on the page. Upon making new pages, make sure to not spam pages while leaving them with no real content. If placeholders are placed repeatedly until it becomes a problem, the offender will receive a warning. If pages are vandalized, the offender will be banned. It is advised to make build pages based on this Template Page. Be nice and polite to other editors. Most importantly, have fun!
If you would like to apply for a role in this wiki, fill in the application form and we will allow you the trial version of that role. If you are a suitable candidate, you shall be picked to fill in that role. Application Form:https://forms.gle/A3HiuNF8L1TLZZTo6
Out of the loop?
Edit
TierZoo is about Outside, the game of life, nature, the real world, or survival. Our community takes real animals, treats them like video game characters and then puts them on a tier list depending on their traits, abilities, and head-to-head match-ups with other animals like predators, prey, or competitors.
Contact and Administration
Edit
If you have any other inquiries or suggestions on improvements of the wiki, you can contact the following:
| | | | | |
| --- | --- | --- | --- | --- |
| AceTheEccentric | JackTheRipoff | PikaTea123 | GnatbytesOP | Rattyrattera |
| Idle Administrator | Inactive Bureaucrat | Idle Administrator | Idle Moderator | InactiveAdministrator |
Join The Community
Edit
YouTube Channel: here Reddit Group: here Twitter Account: here Patreon Account: here Merchandise here
Instagram Account: here Website: here Facebook Account: here Wiki Facebook: here Discord Server: here

The Discord Server is still under progress so any help would be much appreciated. Here you can discuss Tier Zoo topics, builds, stats and many more.
| | |
| --- | --- |
| | |
| | |
| | For a (work in progress) comprehensive list of all the updates to Outside, go here. |
Rating Poll
How would you rate the server?
February Poll
Favourite Dinosaur Build?
Featured Article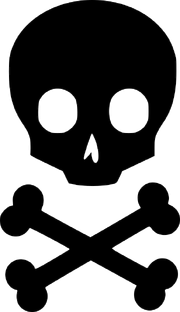 Scavenger builds are builds that consume the dead bodies of other builds to survive. Scavenger is one of the few feeding playstyles and less commonly chosen as dead bodies usually have lesser XP gain. Despite the XP disadvantage, scavenger builds face less obstacles and lower risk of competition.
Community content is available under
CC-BY-SA
unless otherwise noted.